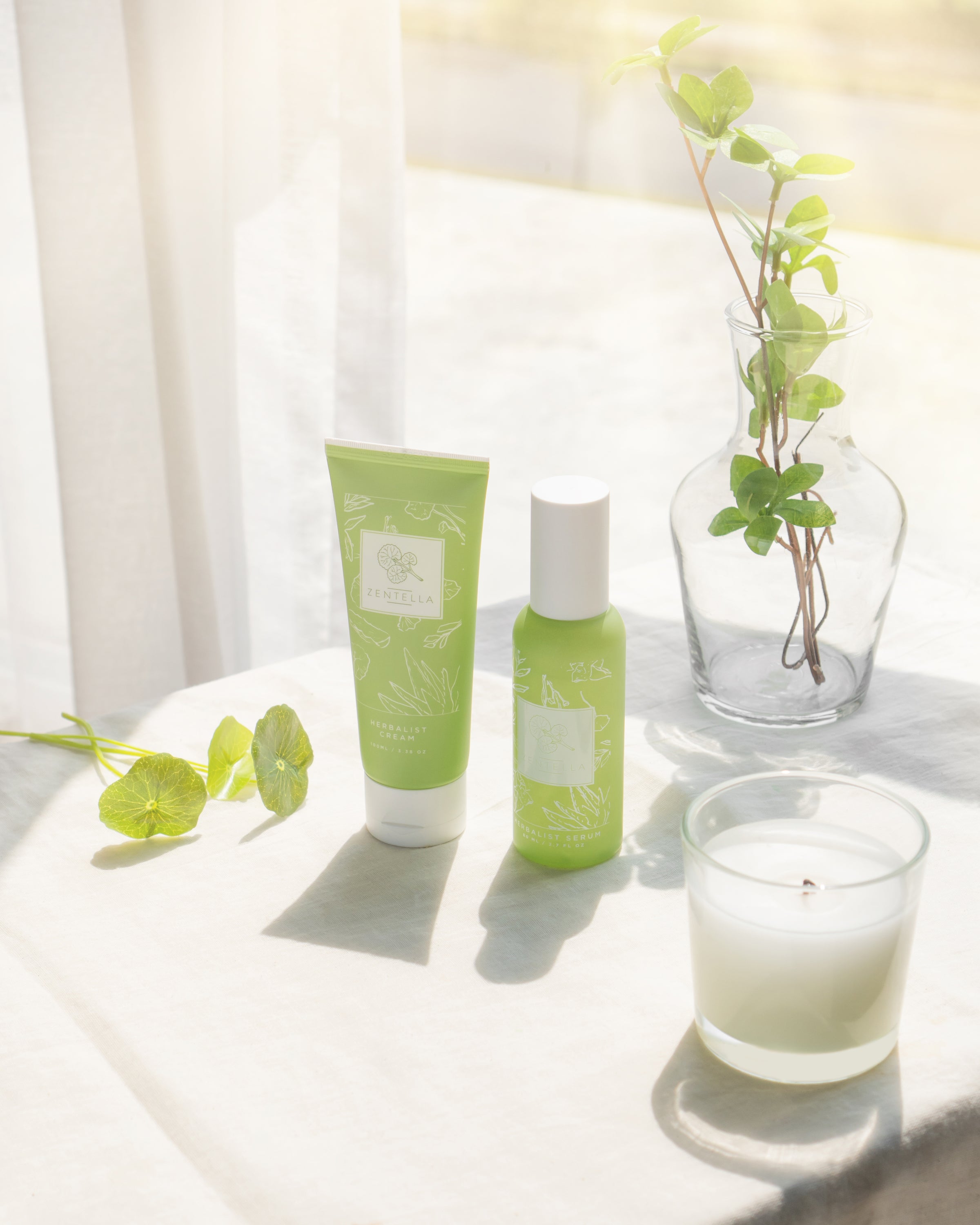 Sustainable Skincare Solutions - Vegan & Cruelty Free Products Made For Sensitive Skin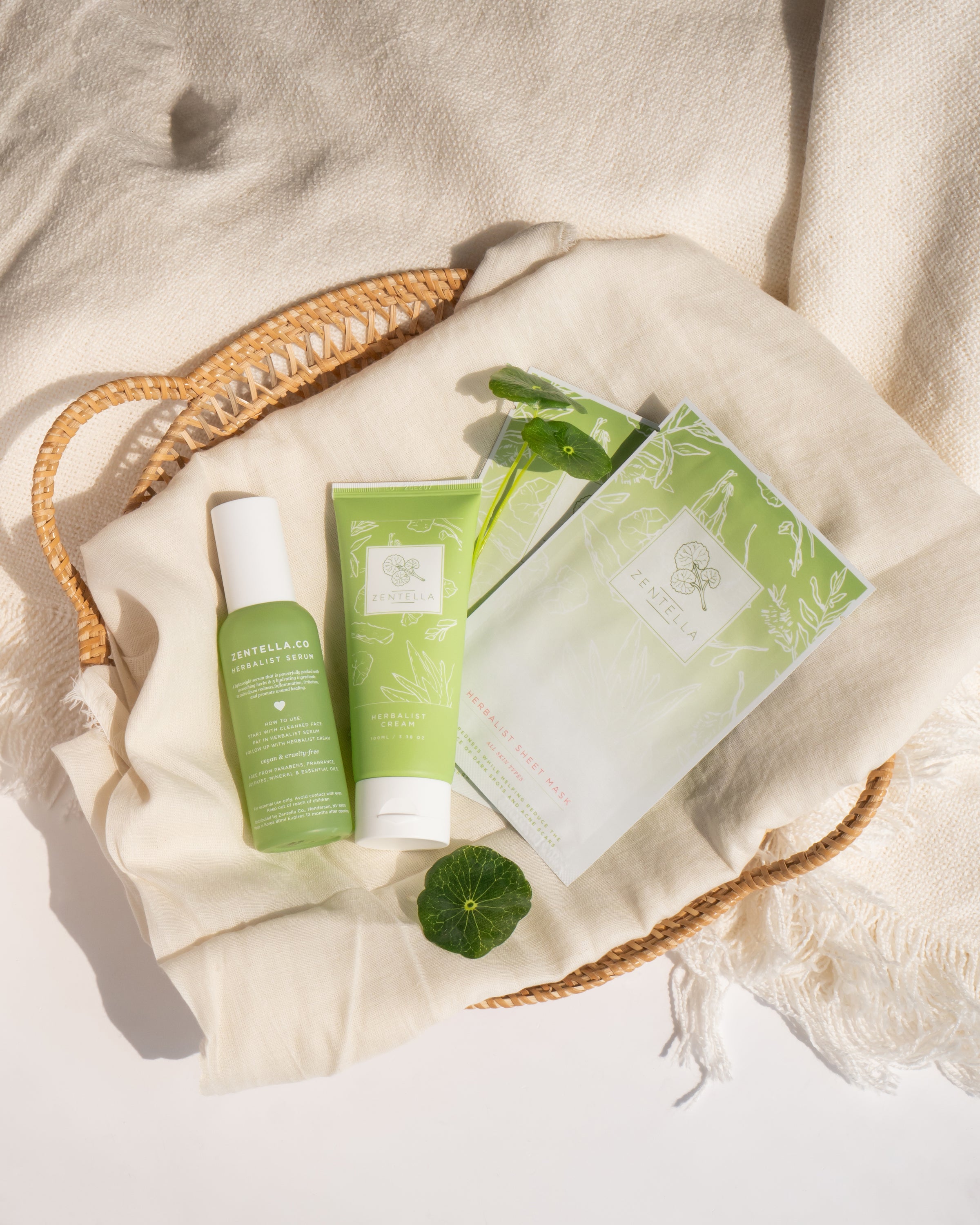 Formulated For Sensitive Skin.
Free from: Fragrance, Parabens, Sulfates, Mineral oils/Essential oils, Pthalates, PEGs
Lightweight. Vegan. Cruelty-Free Collection
Our mission is to provide all sensitive skin types with simple yet powerful & clean skincare solutions to elevate their daily mood.

The Herbalist Collection was formulated with the help of Korean beauty experts, creating effective skin care using the purest ingredients.

All Products are made with a blend of Centella, Tea Tree, Aloe Vera, Licorice Root, Green Tea, Portulaca Oleracea, Sodium Hyaluronate and Prickly Pear extracts.
Hear It from our customers
★★★★★

So obsessed and so happy!

These two products quickly became the staples of my skincare routine. I have dry-normal skin so it didn't take long to see the results. In 2-3 days, my overall complexion is moisturized and glows tremendously. I feel like the products help regenerate my normal skin to look extremely glowy and it shows with my no makeup and makeup days. I love how well the two pair with each other. They both have a lightweight finish so it's amazing for the daytime as well.

Jade N.

The Duo
★★★★★

Super Serum to the Rescue!

This product saved my skin! I have very dry, sensitive, and acne-prone skin. There was a time when I was spending thousands on skin care and nothing was working (before pic). I started seeing a major difference in my skin and confidence when I started using this serum, because it healed my skin barrier! Even when I do get breakouts, this serum will reduce the size, inflammation, and duration of my acne (after pic). I used to be so insecure about my skin, but I am so proud of the progress I've made with this serum! Trust me when I say that this will heal your breakouts overnight, heal your skin barrier, and boost your "no-makeup" confidence over time. Such a game changer!!

Elaine T.

The Herbalist Serum
★★★★★

LOVE THIS MASK

I recently had my makeup professionally applied for a wedding. While priming my highly sensitive face, the first two products she used immediately burned and caused redness and irritation. She asked if I minded if she tried one more thing - it was the Zentella mask. Not only did it not cause any redness or irritation but it also made my face feel amazing! I have issues with rough patches, redness, inflammation, and burning all the time. My face has never felt so relieved as it did after I use that mask for the first time. The makeup artist was kind enough to give me the package so that I would know where to order more and that was the first thing I did after getting home from the wedding. I am so happy to have found this natural product that agrees with my face.

Gina H.

The Herbalist Sheet Mask
★★★★★

ABSOLUTE BEST

I stumbled across these masks randomly on Twitter and they have literally saved my skin. I struggled with bad, cystic acne ALL over my face for over 3 years straight and had tried ABSOLUTELY everything to get rid of it. When I started using these masks I noticed all my acne scars went away, my cystic pimples shrunk, any/all current pimples healed SUPER fast, and I stopped getting pimples all together. If I remember to use them REGULARLY (every 2-3 days) my skin stays flawless and I dont get a single pimple. Everyone that knows me in real life has commented on how insanely good my skin looks compared to how it used to look for so long. Thank you so much Zentella I dont know what I'd do if I hadn't found you <3

Julia N.

The Herbalist Sheet Mask
★★★★★

Fav mask ever as a habitual skin picker!

I often deal with acne, acne scars, and dull skin, but this mask never fails to smooth my skin. The morning after applying the mask, I always wake up with brighter, plump, and calmed down skin. I couldn't recommend this product enough to others who have skin picking habits like me.

Karina K.

The Herbalist Sheet Mask
★★★★★

Love this mask!

I've tried every sheet mask under the sun for my dehydrated, oily skin, this one is far and away my favorite. It hydrates without leaving me oily, it calms the redness in my face, and it helps calm my inflammation and acne. I purchased a 3 pack just to test it and fell in love, and now reordered a 10 pack because I want to use this mask at least once a week

Paula R.

The Herbalist Sheet Mask
★★★★★

Love yourself and try it

I swear to you this is the best sheet mask I've used. I have EXTREMELY sensitive skin and cannot believe how soothed my face is. I used it before bed and woke up with visibly glowing, smooth, even-toned skin. I have dry, acne-prone skin with dark spots and very bad redness. I'm so impressed. Everyone in my house keeps commenting on how good my skin looks and it feels absolutely incredible. Can't wait to use these 100 more times, and its biodegradability and affordability is a huge plus. Definitely looking forward to future products!

Laura R.

The Herbalist Sheet Mask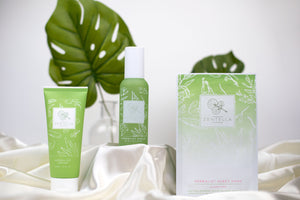 Limited time
Zen Bundle
Pamper yourself or your loved ones with the relaxing Zen bundle; The perfect gift for the holidays!
Shop The Bundle
Shop All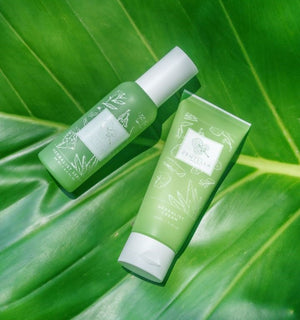 Special Selection
The Duo
Meet the new helpers that can deliver the same soothing ingredients of The Herbalist Sheet Mask, but for daily use!
Shop The Duo
Shop All
★ Reviews Based On Skin Conditions ★
The Sensitive Skin Treatment
Reduce redness, and calm your skin tone, and feel confident again!
Shop Skin Condition
Rosacea
Eliminate the blushing, flushing and visible blood vessels in your face.
Shop Skin Condition
Acne & Inflammation
Say Bye Bye to your bumps, blemishes, and skin irritation.
Shop Skin Condition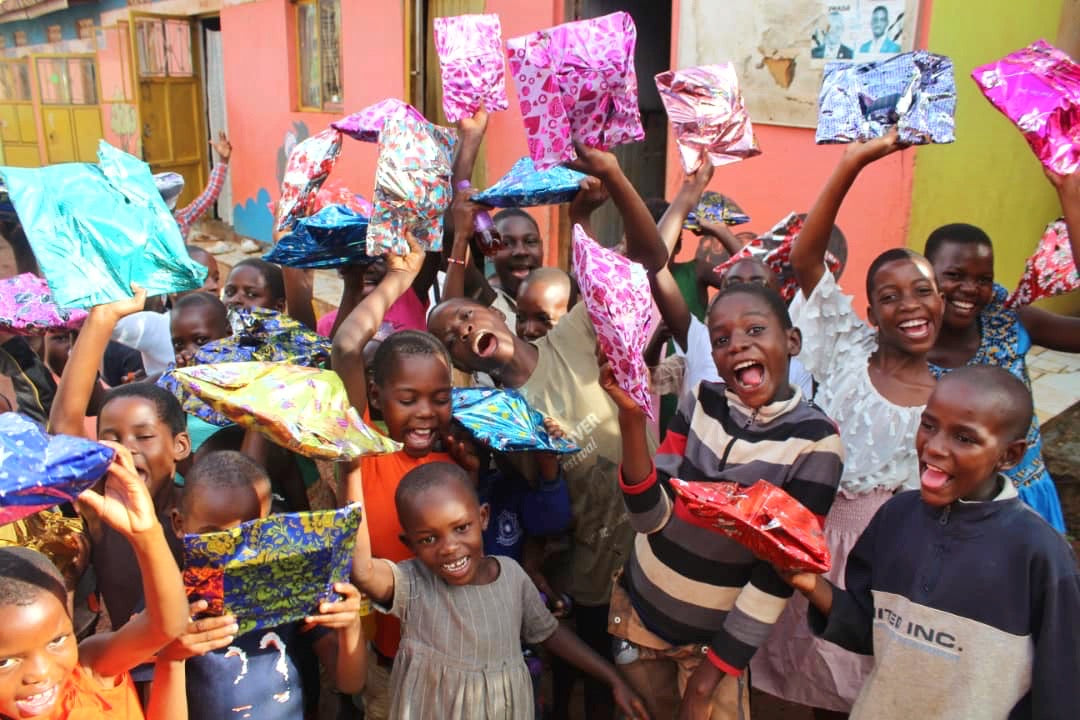 Saint Ann Foundation
Zentella Mission
Zentella Co. made its' first partnership with Saint Ann Foundation for their Christmas Initiative Project.
We donate 100% of our 'sheet mask' profits directly to SAF from Thanksgiving to Christmas!!
Learn More ->
Meet The Owner
Zarina A.
My name is Zarina! I grew up in the Philippines and moved to the US at a young age. I was very insecure with my skin during these years and tested so many products on the market from prescriptions, to OTC treatments, and even natural/holistic treatments (all of them failing me, sadly). 
For years, I had to learn what ingredients triggered my breakouts and reactions using trial and error. After lots of research, I came across Korean skin care and decided to try it. It was the best thing that happened to my skin!
In 2018, I decided to reach out and work with one of the top K-beauty manufacturers and chemists in the industry to help bring my vision to life! We created my first line containing all the soothing ingredients that worked for sensitive skin, while keeping out unnecessary fragrances and irritation causing fillers that are still in so many skin care products today.
The Herbalist Collection was formulated from REAL personal experience, continuous research, and the help of Korean beauty experts. 
After years of trial and error, we have created a safe, solutions-based product line to combat redness and irritation for sensitive skin!
Check Out Our Instagram
@see it all in style! zentella.co
Let customers speak for us